A success story of German-Pakistani academic cooperation – Smokeless tobacco control in Pakistan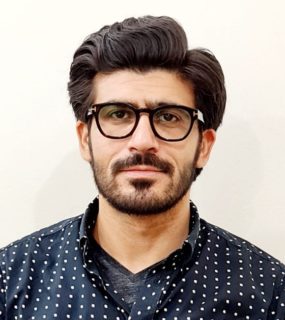 The guest lecture will take place on Wednesday, 19.10.2022, 17:00 – 18:30, at Großer Hörsaal (Bismarckstr. 1a).
South Asia is home to an estimated 90% of the global smokeless tobacco (mostly chewing or sniffing) users. The speaker, Dr. Zohaib Khan, a trained dentist and a public health expert, has been a first-hand witness to the devastating effects of smokeless tobacco on the oral cavity. He will share snippets from his research on the role of smokeless tobacco in oral cancer, and how that work enabled him to become part of the largest global health research group on smokeless tobacco.
Dr. Khan will also present findings of the research work carried out in collaboration with his German research partners, explain the economic consequences of smokeless tobacco use in South Asia, and highlight the role of the German Academic Exchange Service (DAAD). As a testament to the success of a sustainable cooperation, the lecture will also cover the influence that Khan's DAAD funded research work has had on tobacco control policy in his native province of Khyber Pakhtunkhwa, notorious for its high prevalence of smokeless tobacco use.
Dr. Khan is invited by the FAU as a visiting professor and involved in a joint research consortium informing the Social Health Protection Initiative in Pakistan through rigorous evidence: https://blogs.fau.de/inspirepakistan/